World Quality Week and Quality Care 2020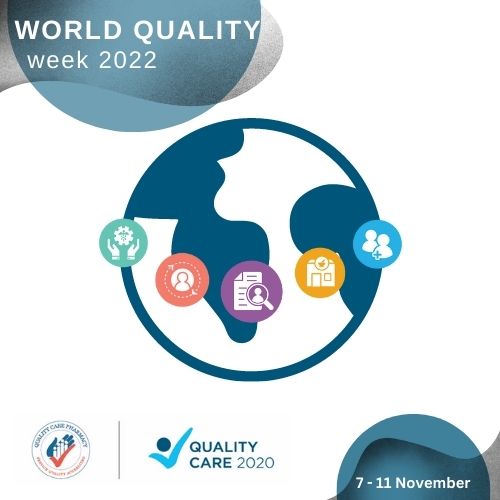 Quality management requires leadership and commitment from pharmacy owners, managers, and all employees as safety and quality is everyone's responsibility when providing health services.
A continuous quality improvement culture is important to respond constructively to incidents, feedback and other quality indicators and to promote opportunities for improvement within all areas of the pharmacy business.
As a QCPP accredited pharmacy, you demonstrate your daily commitment to quality and safe services for the Australian community.
Learn more about Quality Management Systems
---

QCPP Social Media Launch
Follow the new QCPP social media accounts for regular updates on the program along with tips and tricks to help you complete your accreditation.
---
Become a QCPP Ambassador
Do you know someone interested in becoming a QCPP Assessor?
EY is currently recruiting a suitably qualified and experienced assessor passionate in community pharmacy and continuous improvement to join its national team of assessors.
To be considered for the role, candidates must have experience as a pharmacist, pharmacy assistant or as an auditor (e.g. of quality management systems) and be available for at least 15 hours per week.
To find out more, please reach out to the EY PMO team at qcpppmo@au.ey.com
---
Electronic Accreditation Certificate
Have you been looking for your e-certificate? Did you know you can get it through the customer portal?
Just select 'Request for Replacement Certificate or Decal' on the Pharmacy Details part of the Customer Portal and create a new request.
Within 10 minutes, an electronic copy of your certificate will be sent to the primary contact email linked in the portal.
---
Support
If you have any questions, the QCPP Support Team is here to help — please email help@qcpp.com or phone the QCPP Helpline on 1300 363 340 (9am-5pm AEST).
You can visit the QCPP website or Quality Care 2020 Knowledge Hub for more information.