Merry QIPmas from the QCPP team!
After another busy year for community pharmacy, QCPP would like to wish you a wonderful and safe festive season.
The QCPP office will close at 5pm AEST Thursday 22 December 2022 and reopen at 9am AEST Tuesday 2 January 2023

You can visit the Knowledge Hub and the QCPP website for general support during this time. Here you will find a wide range of resources including FAQs, support videos and fact sheets.
---
Compliance during the Holiday Season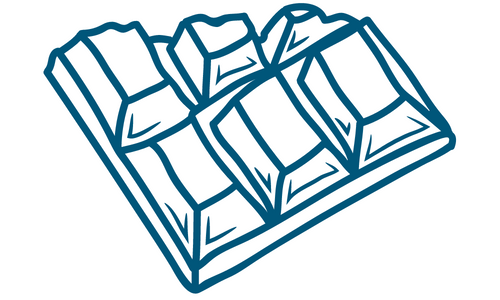 As we enter the festive season, QCPP would like to remind accredited pharmacies that chocolate or confectionery that contains alcohol or includes alcoholic beverages in marketing, cannot be sold in the pharmacy.
The Quality Care 2020 Requirement related to this subject (4.2.5) intends to ensure that pharmacy stock and services promotes your pharmacy as a healthcare destination.
Chocolate or confectionery that contains alcohol or alcoholic flavourings (for example Jim Beam, champagne truffles etc.) cannot be sold. Similarly, products that use alcoholic beverages in their marketing cannot be sold as this is a form of promotion.
---
Is your assessment coming up?
Check your inbox! If your re-accreditation is coming up between January and March 2023, we've sent you an email with our top resources and support to help you prepare for your Quality Care 2020 Assessment.
Think you missed the email? Please contact us, and we can resend our support information to you.
---
Update your details on the Customer Portal
We encourage you to check your contact details are current by logging into the customer portal linked below. This is vital to ensure that anyone contacting your pharmacy is contacting the right person.
On the QCPP website we have a step-by-step guide on how to edit your contact information with a list of what can be edited by you and which details can only be updated by contacting our friendly Support Team.
---
Support
If you have any questions, the QCPP Support Team is here to help — please email help@qcpp.com or phone the QCPP Helpline on 1300 363 340 (9am-5pm AEST).
You can visit the QCPP website or Quality Care 2020 Knowledge Hub for more information.